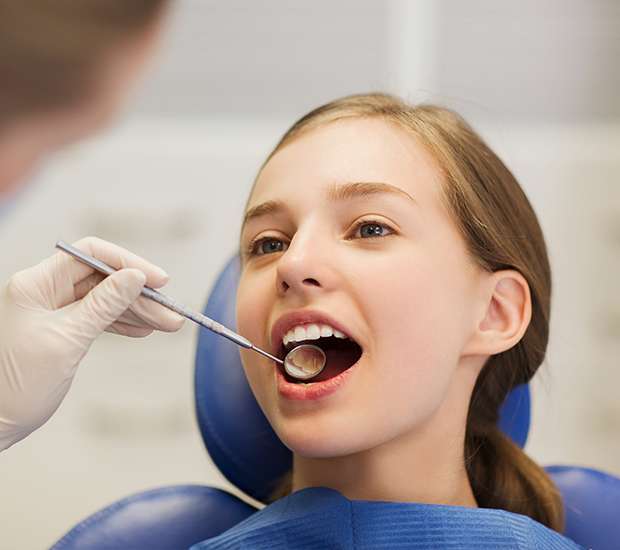 Why go to a Pediatric Dentist Instead of a General Dentist
Forest Hills, NY
While a General Dentist will help a child receive the necessary dental care, it will not be as beneficial or specific as a Pediatric Dentist. One major difference between a General and Pediatric Dentist is that a Pediatric Dentist goes through specialized training to treat dental issues within infants, children and patients in their early teens. After completing the typical four-year dental school program, a Pediatric Dentist then completes two more years of residency training to gain the title of a Pediatric Dentist.
Benefits of Seeing a Pediatric Dentist
A pediatric dentist can safely provide an accurate and harmless examination of an infant's first tooth. Since baby teeth begin to grow as early as 1 year of age, it is crucial for a pediatric dentist to ensure that the teeth grow in properly. A Pediatric Dentist will know best and the earlier a parent's visits the dentist for their child, the better. Call us to see when the best time to schedule a checkup is.
Parents may understand that certain foods affect a child's dental health, but may be unaware that pacifier use and thumb sucking can also negatively affect a child's teeth. A pediatric dentist can help to guide parents on breaking these habits with their child at the right time.
When it comes to the actual visit, a pediatric dentist can provide a comfortable and child-friendly atmosphere. Children will feel more comfortable in the waiting room and be at ease with our chairside manner.
Since children are still developing their teeth, oral hygiene will differ for each child based on the age. A pediatric dentist can go over the best and healthiest oral hygiene technique for the child. Children should not use the same fluoride toothpaste that adults use and will need a gentle tooth brush.
Pediatric dentists use specifically-designed tools for children's dental care. Along with creating a comfortable atmosphere for children, pediatric dentists understand that children are not full-grown adults and need different treatment methods than adults.
Build a Positive Impression of Dentists
Along with providing proper dental care, we strive to help the child build a healthy relationship with dental checkups and oral hygiene techniques. The goal is to educate the parent and child on proper dental hygiene in a fun atmosphere. Instead of judging and lecturing a patient, we spend more time educating the patient.
By creating a positive atmosphere in the dental office, the hope is that the child will feel more comfortable with the aspect of returning for another visit. We can take care of the patient as necessary, parents need to help the child with dental hygiene at home. By working together, we can help the parents ensure that the child receives the necessary care.
Definition of Family Dental Terminology
Dental Caries

Dental caries are also known as cavities and result from a lack of proper oral hygiene leaving plaque that forms tiny holes in the teeth.

Dental Sealants

Dental sealants are a solution of plastic material that we apply to the crown of the tooth to protect the areas within the ridges of teeth from infection.

Dental Prophylaxis

A dental prophylaxis is a thorough cleaning procedure that involves preventing the spread or continued growth of periodontal disease and gingivitis.

Dentist

A dentist, also known as a dental surgeon, is a doctor who specializes in the diagnosis, prevention, and treatment of diseases and conditions of the oral cavity.

Etchant

Etchant is a gentle acid to treat the surface of a specific tooth to help the filling material stick to the tooth.

Occlusion

Occlusion describes the mandibular and maxillary rows of teeth meeting when the patient bites down. If a patient does not have a healthy bite, they are struggling with malocclusion.

Overjet

An overjet is a bite orientation that results from the maxillary central incisors (top center teeth) protruding over the mandibular central incisors (bottom front teeth); this may also be known as "buck teeth" by patients.

Pregnancy Gingivitis

Pregnancy gingivitis is gingivitis that results from the common change in hormones during pregnancy that increases blood flow to the gum tissue, increasing sensitivity, irritability and swelling in the gums.
Back to top of Pediatric Dentist vs. General Dentist
Related Posts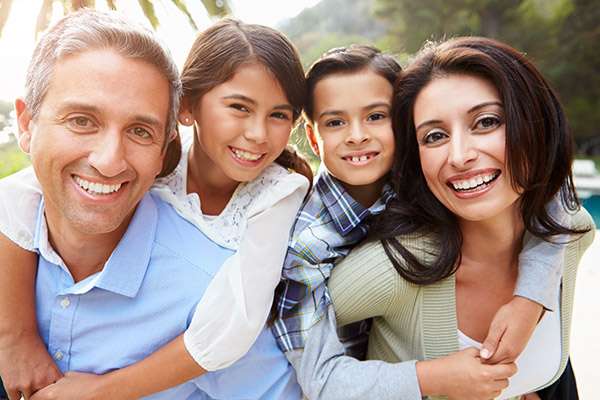 Filling cavities is one of many services that a family dentist provides. Cavities are holes in teeth that occur due to tooth decay. However, if the decay is caught early, it may be possible to reverse it before a cavity forms. Understanding how and why tooth decay happens may make it easier to learn how…
Explore additional topics covered on our website: