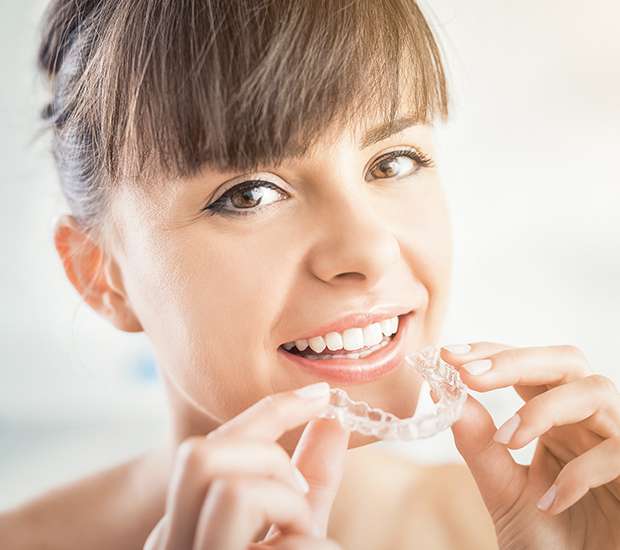 7 Things Parents Need to Know About Invisalign Teen
Forest Hills, NY
At Gentle Touch Dental Care, we can understand why teen patients prefer Invisalign® to other products. As a parent, we encourage you to explore this option so that your teen can gain a beautiful smile that they are confident to show off. Now is an excellent time to straighten their teeth before the teen heads off to college. Orthodontics, under your supervision, can be an effective treatment that gives them a confidence boost for the rest of their life. To find out if your teen qualifies, call (718) 924-2387 and schedule an appointment to speak with our team.
Here are seven things you should know about Invisalign® prior to visiting our office.
While minor issues such as plaque buildup or even a minor chip in the tooth may only need the services of a general dentist, there are many other issues that require specialist services. An endodontist provides treatment for:
Many people love Invisalign®. Why does this matter? Simple. If your teen enjoys their orthodontics treatment, they will be more committed to following through with it. Orthodontics is not a simple one and done visit. It is up to your teen to remember to wear their aligners, keep up with appointments and care for their teeth; this requires a level of commitment. While the same can be true for wearing traditional braces, there is a difference in how satisfied a teen can be during the process of wearing Invisalign. If you are unsure if Invisalign is the right product for your teen, schedule a consultation with our office. Since they are fully removable, patients will have to keep an eye on where they place the aligners and keeping up proper dental hygiene.
Aligners are worn for 20 to 22 hours a day. Invisalign® straightens teeth with a series of clear aligners that look like full plastic retainers. These aligners are fully removable and come out when the patient is eating and brushing teeth. Since your teen can be aligner-free for several hours per day, teens can remove them for band or sports practice. The ease of removability makes it possible for teens to enjoy their normal routine without interruption. Traditional braces that remain on the teeth do not offer the same level of convenience as Invisalign® .
Ask about reduced rate for replacement aligners At Gentle Touch Dental Care, one of the most common concerns we hear from our parents is that their teen may lose an aligner. When this happens, we can offer reduced rates on replacement aligners. We understand that even the most responsible of teens may lose an aligner from time to time. If that happens, do not worry. Give us a call and ask about replacement rates for the specific aligner that went missing. This is one reason why teens need to be responsible with Invisalign® treatment.
Less time in the dentist chair. Teens are busy. If you live in the area and are looking for a convenient solution for straightening teeth – this is it. Invisalign Teen® requires fewer trips to the dentist office than a traditional orthodontics treatment. This is because metal braces move teeth only when the wires are replaced or adjusted. This has to be done on a regular basis which can be once a month or once every two weeks – depending on your teen's teeth. Most parents find this problematic because it means time off of school for them and work for you. When you visit our Forest Hills, New York dental office for Invisalign®, your teen will only need to come back once every four to six weeks. We will ensure that their treatment is progressing as planned but; otherwise, they can switch out their aligners at home, without our help. As a result, you will find fewer interruptions to your daily routine.
Aligners are easy to clean. Our team can show you and your teen how to clean the aligners. It is incredibly easy because they simply take them out while brushing and flossing their teeth. Using lukewarm water and a soft toothbrush, they can be cleaned. You should not use toothpaste because that can be abrasive, create scratch marks, and make them stand out. If this is not getting them clean enough, we may recommend using the Invisalign Cleaning System.
Your child can play sports. It may not sound significant, but allowing your child to play sports without braces is beyond important. Whether they play soccer, basketball, football, lacrosse, etc., sports are aggressive and can lead to mouth injuries – with or without braces. The problem is that if your teen plays with brackets on their teeth, any time that their mouth is touched, they can get a cut. Even if they are mildly and innocently hit, they could end up with a bloody lip. Things that would never cause a sports injury, can when wearing braces. At Gentle Touch Dental Care, we highly recommend Invisalign Teen® for athletic teens because it is far safer. If they want to remove the aligners and wear a mouthguard, they can. Regardless, there will be no metal brackets to increase their risk of an injury.
Decreased cavity risk. You have probably been warning your children of cavities since they were very little. Providing them with the right toothbrush and toothpaste while scheduling dental visits has been the best way to keep them healthy to this point. Giving them Invisalign® instead of braces is the next step in that process. Any time that braces are worn, there is an increased risk for decay simply because there are more areas for plaque to develop or food to become trapped. That risk is non-existent with Invisalign® because the aligners are removed while eating and brushing teeth. This way, all you need to do is remind them to keep up with their current routine, rather than showing them how to use new tools or plan for more intensive oral hygiene. As a parent, Invisalign® can make your life easier by making it easier for them to care for their teeth.
How do I get started with Invisalign®?
Call 718-924-2387 and schedule a consultation with Gentle Touch Dental Care today.
Questions Answered on This Page
People Also Ask
Definition of Invisalign® Terminology
Aligner Trays

With Invisalign® treatment, the patient will receive a series of aligner trays and swap out each one for the next one in the series every two weeks in order to gradually straighten the teeth.

Blue Compliance Indicator (Invisalign® Teen)

The blue compliance indicator is a small blue dot on the aligners that will fade from blue to clear in order to indicate if the patient is wearing the aligner for the proper amount of time and where the patient is in the Invisalign® process.

ClinCheck® Software

ClinCheck® software allows professionals to map out the straightening process the patient's teeth will go through with Invisalign® in great detail.

Gum Line

The gum line is the line in the mouth where the teeth and gums meet. If a patient struggles with gum recession, then the gum tissue around the teeth may begin to wear away.

Incisal Ridges

Incisal ridges are the portion of the crown of the tooth that makes up the incisal portion and can be a direct cause of overbite if they are extended too far.

iTero Element® Scanner

An iTero Element® scanner allows professionals to create a 3D image of the patient's teeth in minutes and predict what it will take to move the teeth into proper alignment.

Malocclusion

Malocclusion is the condition in which the upper and lower teeth do not meet properly when the bite is closed. Conditions of malocclusion can include overbite, underbite, crossbite and open bite; all of which are treatable with Invisalign®.

Overbite

An overbite is a type of malocclusion that occurs when the upper teeth jut out over the lower teeth, covering them and causing other issues.

Polyurethane Resin

Polyurethane Resin is a USP Class VI medical grade, high molecular weight compound that makes up the Invisalign® aligners.

SmartForce Attachments

SmartForce attachments are small attachments that professionals place on the patient's teeth before placing aligners to help move the teeth.

Smart Track® Material

Smart Track® material is in Invisalign® aligners to increase comfort, improve control of movement, increases the speed of treatment and applies a gentle force to the teeth over time.

Smile-Scan

Smile-Scan analyzes the way a patient smiles by measuring the position of the mouth and eyes before giving a score.

Vivera® Retainers

Vivera® retainers are a type of retainer that consists of clear plastic material and helps to maintain orthodontic corrections after a treatment.
Back to top of 7 Things Parents Need to Know About Invisalign Teen
Related Posts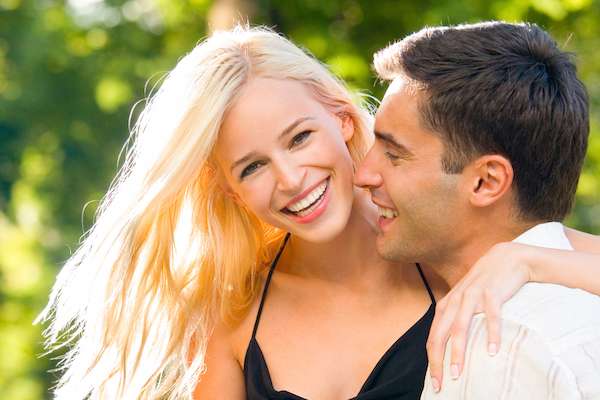 Does Invisalign really work? This treatment is often marketed as a more convenient alternative to braces, but some patients are concerned about its effectiveness. Invisalign® may sound too good to be true — patients do not have to worry about avoiding certain foods that may become stuck in traditional braces.Like traditional braces, Invisalign® is designed…
Explore additional topics covered on our website: